Google unveiled Android 12 back in October this year. The company has now released its Go Edition for affordable entry-level smartphones. In this article, we will be looking at all the new features and improvements in the Android 12 Go Edition.
Android 12 Go Edition Overview:
As per Google, there are over 200 million Android Go phones in the world. These are mostly budget phones with relatively underpowerful specs.
And with Android 12 Go, the company is focusing on making such phones more accessible and privacy-centered. Here are the key areas that Google has improved on in the new Android 12 Go Edition.
1
Faster app-opening, smoother animations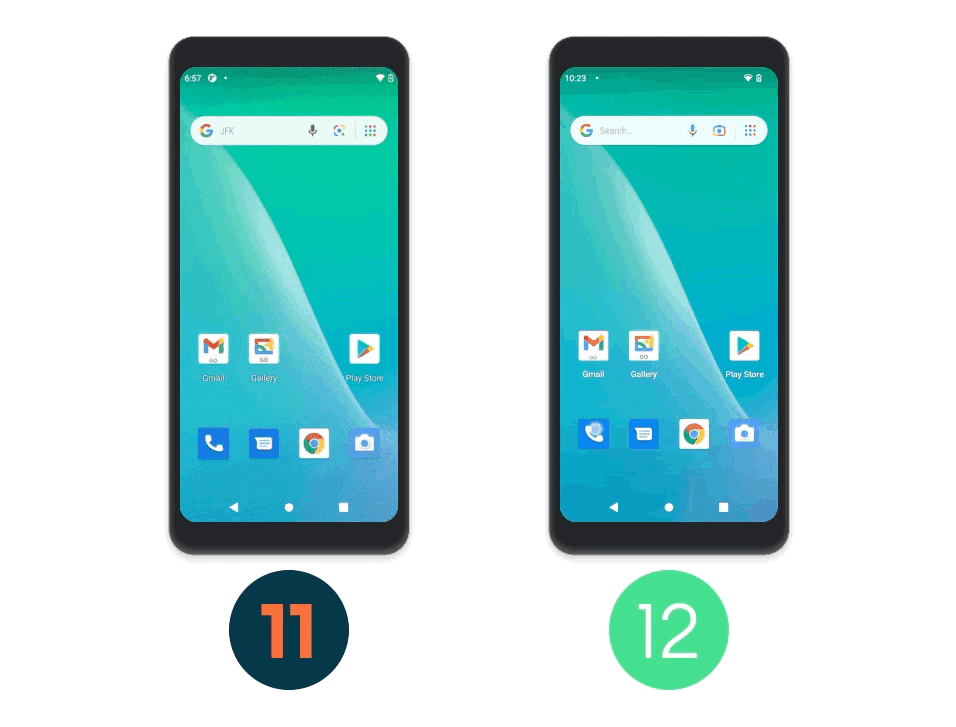 Google claims that phones running Android 12 Go will open apps 30% faster than the older version. The animations are also smoother here. In addition, Google has created SplashScreen API through which developers can manage animations for cold start app launches.
2
Improved battery and storage
Android 12 Go Edition will also hibernate inactive apps to save battery life. This will also help phones manage storage more efficiently. Moving on, File Go will now allow users to recover files within 30 days of deletion.
Furthermore, Android Go phones won't have to rely on the internet for app downloads. Users can simply share apps between phones through Nearby Share. You will find the sharing option when you long tap on any app.
Users will now have better controls over their privacy as well—thanks to the new Privacy Dashboard. Here, you can review apps that are using sensitive data like that of a microphone and camera. You can even revoke permissions from apps.
In addition, Google has added a privacy indicator that will alert you when an app accesses your microphone and/or camera.
Users will now be able to switch to guest mode right from their lock screen. Just click on the owner icon on the top right corner and select the desired user profile.
You will now be able to translate any on-screen content in your preferred language on Android 12 Go. You can get the translate option by navigating to the recent app tray.
Meanwhile, check out our review of the Xiaomi Pad 5.